About Us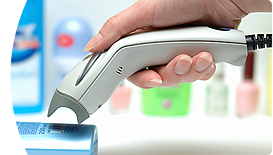 SalesOut sources data from wholesalers and foodservice companies, managing this data to provide insightful reports on sales and distribution to FMCG manufacturers.
SalesOut has enabled FMCG manufacturers to achieve sales, trade marketing, and brand management objectives. It has done so by providing actionable insights by volume, penetration, promotions, category level, store level and SKU, empowering FMCG manufacturers with the ability to fill gaps in their distribution, increasing sales in stores where their products are and are not currently stocked.
The Retailer Portal, powered by SalesOut, is an online performance and benchmarking tool for independent retailers, which is automatically updated every week with the store's wholesale shipment data. By identifying sales opportunities, independent retailers can fight back against the multiples who have identified the convenience retail market as a significant sales opportunity. In partnership with its wholesale customers, SalesOut is also presenting exclusive offers to independent retailers to purchase online, to fill distribution voids.
Wholesale being the sector of focus has enabled SalesOut to deliver accurate wholesale market place benchmarking.