Management Team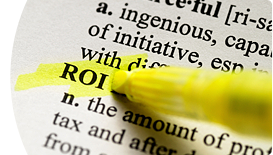 Visibility drives accountability drives results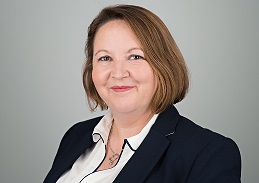 Kirsty Harris-Clarke, Managing Director
Kirsty has been in the market research industry for over 20 years and joined IRI in 1999. She has worked in numerous commercial roles across FMCG manufacturers, retailers and wholesalers in managing both ongoing client relationships and new business development.

Kirsty leads the SalesOut organisation, part of the IRI group, and brings her extensive experience within the FMCG market research arena into the wholesaler sector.

Kirsty is married with 2 children and lives with her family in Penarth, near Cardiff. Her passions are interior design, collecting art and enjoying good food with friends.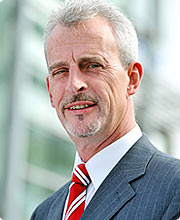 Steve Collins, Commercial Director
Steve is an expert in data-driven strategies within the FMCG industry. With 20 years experience as a trading director and buying manager for some of the UK's largest cash and carries, he has an excellent understanding of how wholesalers, FMCG suppliers, independent retailers and foodservice companies operate.
Steve has helped some of the UK's largest FMCG brands to harness and interpret this data, to understand the strongest parts of the business and where strategies need to be developed to achieve sales, trade marketing and brand management objectives. Steve has very strong innovation skills, and has played a strategic part in publicising the growth of the convenience retailing industry in spite of increasingly tough trading conditions. He continues to apply these skills to introduce new opportunities to this 53,000 strong business market, extending the benefits of data-driven strategies within the FMCG industry.
Previous to SalesOut, Steve spent 12 years as trading director at Nisa-Today's. Prior to Nisa-Today's, he was a buying manager at Nurdin & Peacock and M6 Cash & Carry.

















Jim Berry, IT Director
Jim has worked in the IT sector for over 15 years, with a strong background in development and integration – since 2004 he has been focused on providing the Wholesale sector with accessible and usable data to drive insight and growth.
Jim's current role sees him responsible for all IT and Operational functions within the SalesOut business allowing him to head up a fantastic team of keen and professional individuals always looking to create robust solutions centred around providing our clients the best data in the market.
Very sports orientated, Jim has enjoyed playing rugby for 25 years to which his family can bear testament too as well as his physio.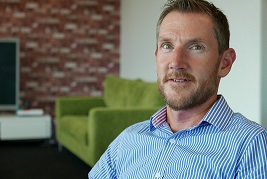 Martin Brock, Director of Suppliers
An entrepreneurial, adventure seeker, with a unique skill set developed through 20 years of Sales & Marketing experience within leading global companies such as PepsiCo & Suntory.
Martin has a unique skill set ranging from Leadership, Strategic planning to Innovation, and a thorough understanding of Sales, Marketing & Category functions within FMCG suppliers. A big picture thinker with the ability to keep both feet on the ground, Martin thrives on collaborating with others to push beyond expectations and deliver actionable insights.
Driven by challenge Martin has competed in numerous endurance events including Ironman New Zealand. He recently relocated back to the UK with his wife and family, having spent 16 years in the Southern Hemisphere.