Want to get more from your SalesOut data?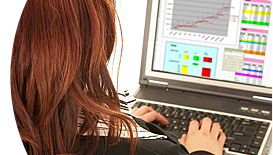 Let us provide the missing link between Data and Actionable Insights.
SalesOut have recently launched a dedicated team, helping to provide added value to SalesOut data, through bespoke reporting tailored to your needs. Martin Brock, our Director of Suppliers leads the team bringing to the business more than a decade of experience with PepsiCo & Suntory, and is joined by Michael Kelly, Emily Beech, James Finch & Luke Sisley.
"We can help your team spend less time pulling the data, and more time delivering actionable insights".
Using SalesOut, you can unlock real business value to help create winning business plans and strategy. Ask our team how we can help you with purposeful bespoke reporting, a helicopter view of your category or a visual dashboard to provide a quick view of your world, just a few of our services developed to deliver actionable insights.
To find out how the team can help deliver real business value to your company get in touch now!