Named Account Data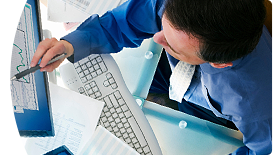 SalesOut offer wholesaler insight services online for several key European wholesalers.
The service is delivered online without the need for specialist software, offering a complete picture of the wholesalers' warehouse sales movements to all participating customers. With this service you can:
Track sales movements by individual customer channel and type as well as being in context to the product category and market.
Understand invaluable information on product movement in the sector on a weekly basis
See your product sales in the context of the wholesaler's business and category
The service is offered on a subscription basis and delivers factual shipment sales data weekly for instant access online and also for interrogation and integration into insight strategies you may have. Fully compatible with office software, reports can be downloaded, printed and copied into most office applications.
Dedicated account management is also freely available to all subscribers, ensuring knowledge and understanding of the service and data is developed by all potential users.
Nisa are great supporters of the use of a common platform to aid its suppliers relationships. SalesOut has offered us this giving both Nisa and our suppliers an increased understanding of our customers and a tool box to drive our sales and distribution.