Training Courses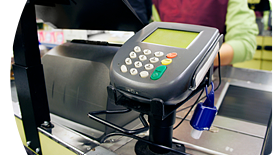 Any Sales or Marketing role involves some level of data analysis. Whatever the amount, it is essential to understand how to use the available tools and data to achieve the highest quality of analysis with the greatest economy of time and effort.
SalesOut hold regular courses which cover the whole functionality of the SalesOut site enabling you to set up personal reports & giving you the insights to get the most out of your data. SalesOut also offers customised training courses that address key business issues, such as
Promotional Evaluation
SmartCash
Efficient Assortment
Sales Forecasting
These courses give the user a simple framework to guide them through the process of understanding the issue, reporting their findings and recommending a course of action.
Courses are held at our Silverstone office in The Innovation Centre based at the Silverstone track. We have a purpose built training facility on site which optimises learning on the day.
For more infomation please contact us at SalesOut.Support@IRIworldwide.com or call the office on 01327 856080. Charges apply.
I had very complimentary feedback from my commercial team on the recent training session you ran. They now feel well equipped to make good use of the data and insights, on a regular basis
The SalesOut training was thorough, easy to follow, good facilities, useful booklet and we had a perfect & patient trainer and host
I would highly recommend that everyone using SalesOut should go on the course to fully understand the data it can provide and how best to extract it ensuring output and insights are maximised
The Nisa SalesOut training course has enabled me to dig deeper into the data whilst making specific and targeted recommendations that I can quickly drill down to. A great training session that will hopefully propel our relationship with Nisa forward through clear and concise insight